It's the day before Halloween. Life is good. You've just concluded a heated make-up session with bae after arguing over the last juice box in the fridge. That thirsty boyfriend of yours thought you weren't going to notice the straw wrapper on the table, but you did. Silly man. After questioning him on key values like, "loyalty," and "trust," thirsty bae grabbed you by your waist and pulled you in. You fought him as you forced a tear from your eye. He wiped your face tenderly and whispered, "I'm sorry, baby. I would never hurt you like that intentionally." All is well now and you two are cuddled together sharing the last sips of that lone juice box like the corny couple you are. How cute.
Let's ignore the fact that we just made up that scenario to reflect how desperately single we are. We can dream, right? Speaking of cute things…you know what else is cute? Wearing matching costumes on Halloween. Your relationship is already corny, why not turn it up a notch? BHC is here to help you go from corny to candy corny (insert more jokes here).
Here are 5 Black couple's costumes you should try with bae this year.   
1. Black 90's Sitcom Couple
Martin and Gina. Dwayne and Whitley. Cedric and Lovita. Cole and Big Shirley. Urkel and Lisa. Rudy and Bud. The list goes on.
If you want to take it all the way back, we suggest thinking outside of the melanin box with classic TV couples like Lucy and Ricardo. Stepping back into the melanin box, George and Louise Jefferson and James and Florida Evans would be super classic.
2. Egyptian Pharaohs
Think Eddie Murphy and Iman from Michael Jackson's Remember the Time music video. We're always here for a good homage to Black Queendom and the King of Pop. Hee hee.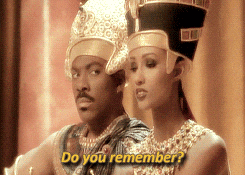 3. Real-Life Couple (Past and Present)
We're talking Will and Jada, Beyoncé and Jay-Z, Usher and Chili, Michelle and Obama, and Cardi B and Offset. The best form of flattery is imitation.
4. Music Duo
"No matter what I do. All I think about is you. Even when I'm with my boo, boy you know I'm crazy over you." Ohhh! You and bae could dress up as a trifling couple having an affair with each other while one of you cheats on your fictional spouse. Hey, it's complicated. It's true, Nelly and Kelly had us questioning fidelity, but the song is still a classic. The costume will be classic too!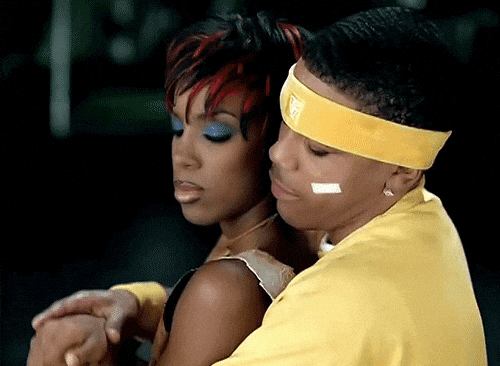 We also suggest getting in your feelings with a Drake and Keke costume. Who is Keke? What does she look like? Keke is you, Queen. You are Keke.
5. Black Movie Couple
We love Poetic Justice, Love and Basketball, Love Jones, Baby Boy, and ATL to name a few. We're sure you'll find some iconic couples in one of those movies.
If all else fails, put on a black outfit and tell bae to wear white. The two of you could be salt and pepper. Minimal effort is still effort. Besides, you have juice boxes to shop for.
Happy Halloween loves.
Share your story with Black Honey Collective! Learn more.
Please reload